As the impacts of climate change become increasingly visible around the world, MTN believes in the benefits of a healthy planet and has pledged its commitment to achieve net zero emissions by 2040.
With global warming on the rise and impacting countries, communities and people everywhere, MTN has set science-based targets to achieve a 47% Commitments Ambition 2025: Leading digital solutions for Africa's progress Eco responsibility Sustainable societies Governance "We are committed to protecting our planet by achieving net zero emissions by 2040" "We are committed to driving digital and financial inclusion and diverse society"
"We are committed partners to stakeholders to create and protect value" Economic value added "We are committed to boosting inclusive economic growth on the continent" average reduction in absolute emissions (tCO2 e) for scope 1, 2 and 3 by 2030.
As we build and operate the telecommunications infrastructure to drive greater digital and financial inclusion, we believe that our growth and success should not come at the expense of the future of our planet.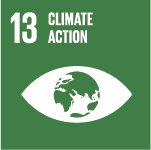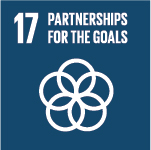 MTN adheres to a culture of sound ethical business conduct in creating shared value, supported by various policies internally. Our policy position statements provide various stakeholders with a summary of our stance on key sustainability issues.
Managing environmental resources responsibly
Eco-responsibility
Energy and climate
Climate action is imperative to secure future socioeconomic development in Africa. We recognise the importance of balancing the reduction of our impact on the environment with the need to connect more people. We manage the need for urgent action on climate change through Project Zero, which is aligned with the Paris Climate Agreement to limit global temperature rise to 1.5°C as well as UN SDG 7 – affordable and clean energy; and 13 – climate action.
Eco-responsibility
Environmental resources
Environmental resources are common goods that must be managed sustainably for the benefit of all people. We operate in diverse geographies which influences how we manage our use of environmental resources and our impact on the environment in each country. We manage environmental resources and apply the precautionary principle in our use of natural resources. We work to remain compliant with all national laws and environmental regulations of the countries in which we operate while maintaining Group-wide and global standards.